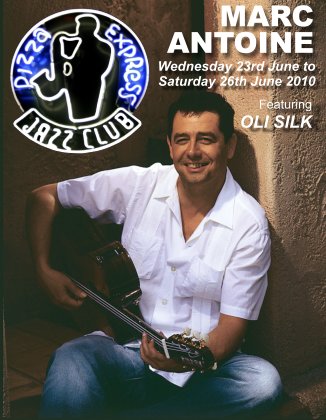 Only a week to go until Marc Antoine starts his 4 night run at Pizza Express Jazz Club in London's Soho.
Marc will be accompanied by Oli Silk for these shows and both guys have a new track to add to the set. Tickets are selling fast but at the time of writing there's still availability on all nights. Shows start Wednesday 23rd June and run through until Saturday 26th. There are two shows on the Saturday night.
Seats are £25 and can be booked online at
PizzaExpresslive.co.uk
. Or you can call the Pizza Express Bookings Line on 020 7439 4962.
I'm looking forward to meeting Sky listeners there. Hope you can make it.